---
Brand:
Chim
Roles:
Designer


Instructor:
Eric O'Toole
Tools:
Solidworks, Keyshot, Figma, Adobe photoshop
Chim is born and designed for customers who love handy kitchenwares. The brand offers transformable dinner plates and stackable cups.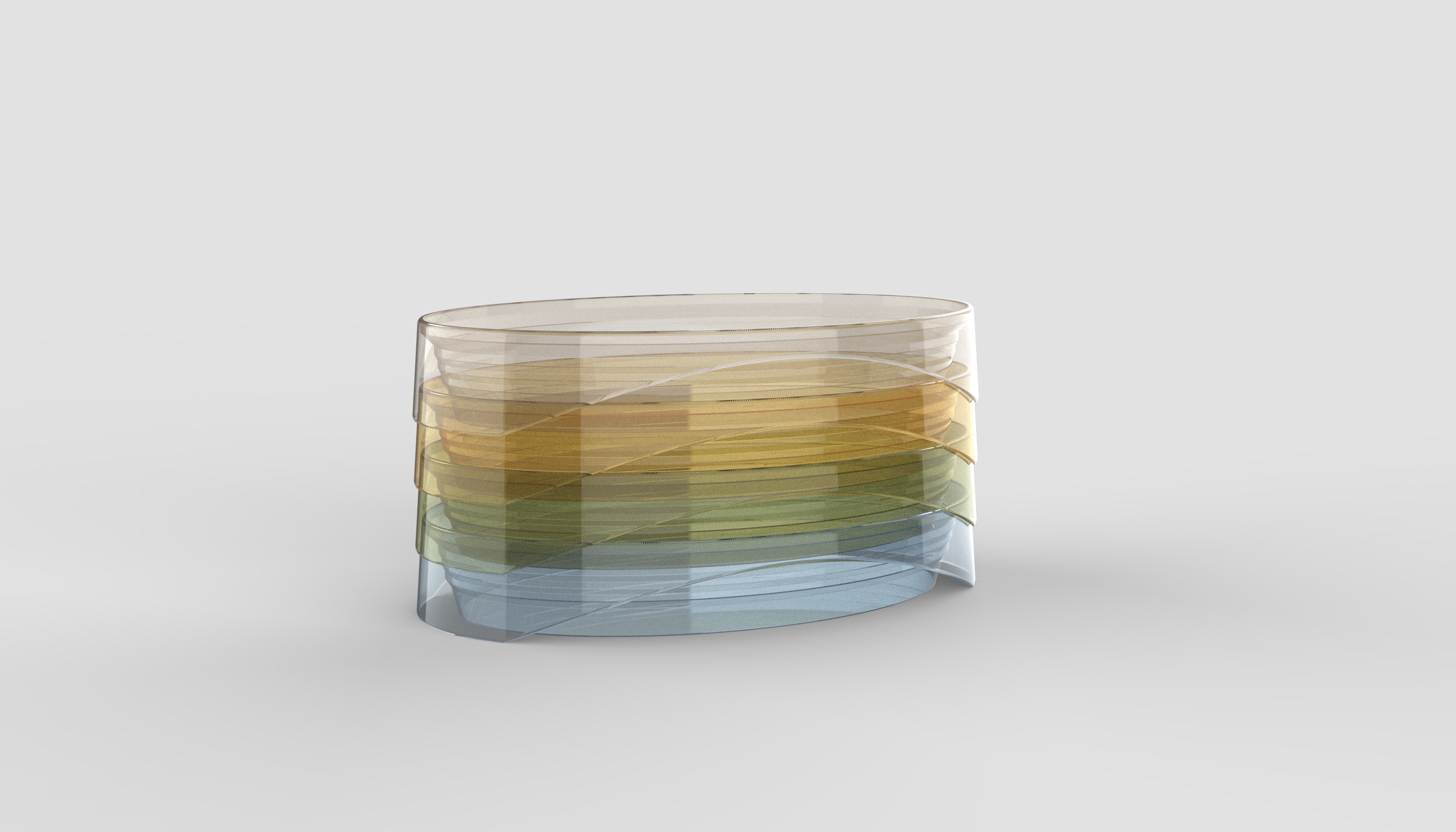 Primary Product: Chim transformable dinner plate
The chim dinner plate fetures an extendable body that can be expanded to serve as either a dinner plate or a bowl to accommodate different food servings. Each chim plate can sit on top of each other when they're fully folded—saving a lot of space for your cupboard!
Secondary Product: Chim stackable cup
Each chim cup can sit on top of each other for storage. The outer layer supports and stables the body. It can also prevent users from getting burned from the hot water.
Featured with a dome at the top and bottom, the chim box can sit on top of each other for storage and shipping. On the top section, the graphic is embossed around the lid, whereas at the bottom, the graphic is debossed to allow two boxes to be securely connected.
---