---
Brand:
Yakult
Award:
NewOne Award
Tools:
Solidworks, Keyshot, Figma, Adobe Photoshop, Adobe Illustrator, Adobe Lightroom
After researching, I found out that Yakult's drink is mainly distributed in Asian Food Market in the States. So I decided to do a pop-up store for Yakult to promote this product for border customers.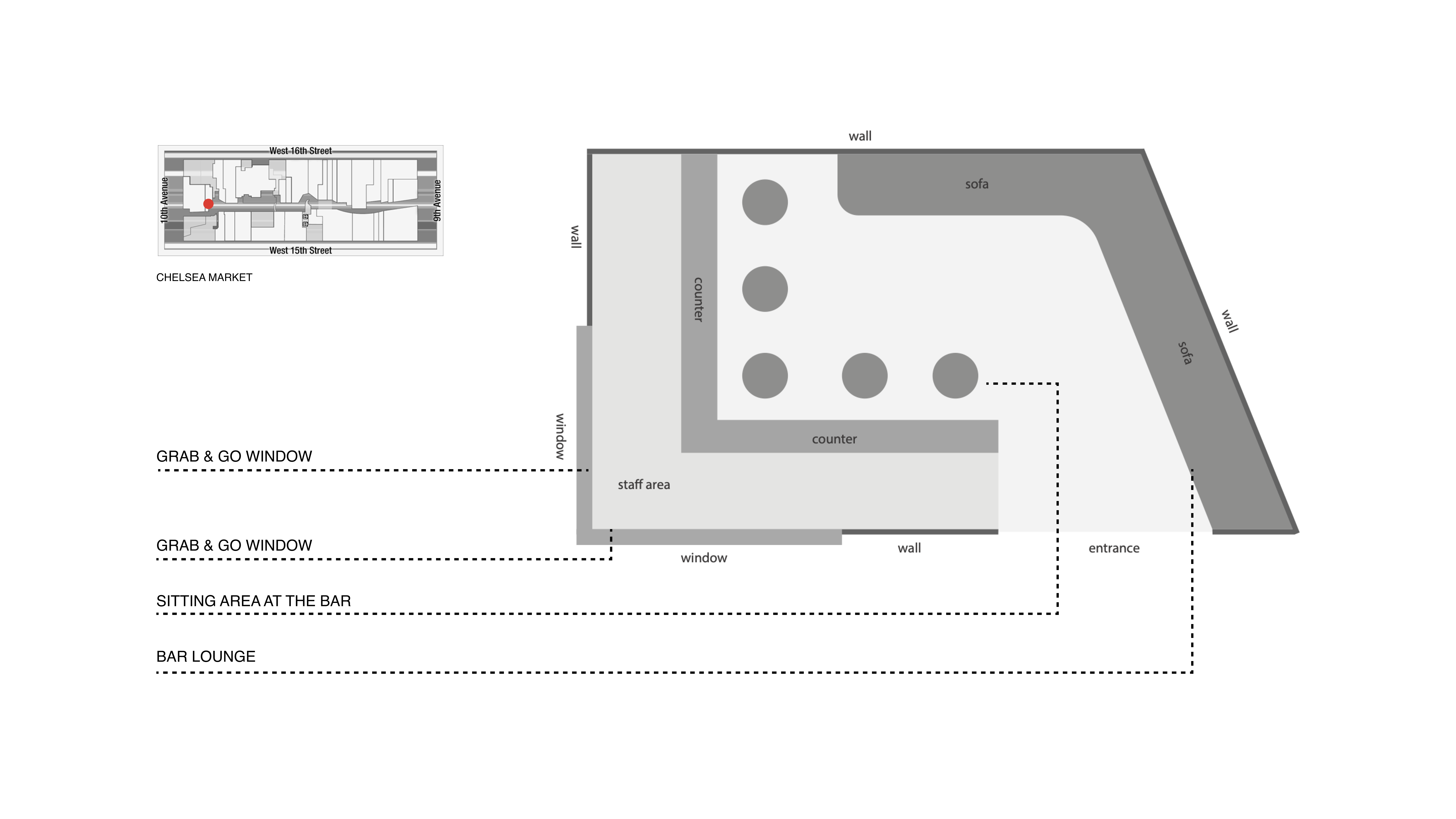 Location & Floor Plan

I chose a spot at Chelsea Market as Yakult's pop-up store. Since the location is not spacious, I decide to build a minibar with grab & go window for more customers to enjoy the drink.
Pop-up Store Visualization
I use transparent material for the front wall and counter table. And I use a reflective surface to reveal the gradient color for the interior wall to create a dynamic vibe for the bar.

Project 2: Packaging Redesign
I decide to redesign and upgrade Yakult's secondary packaging by simplifying the layout and using more sustainable material. On the backside I add five different recipes on the packaging to inspire customers on how they can enjoy Yakult in a variety of ways.
Packaging Paper Prototype
Yakult Bar App
The Yakult Bar app offers customers the flexibility to create and customize their own Yakult drinks. After choosing a category, customers can select their preferred ingredients provided by the bar.
Project 3: Near Future
With AI technology, Yakult Bar's app features a "Pick for Me" function for customers who want to get the perfect drink quickly and easily.
---